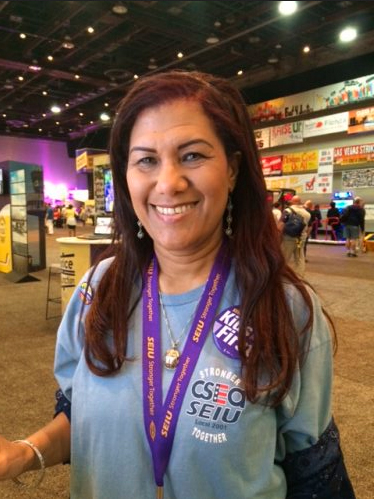 If there were a leadership yearbook, what would your yearbook superlative be and why?
La Union Hace La Fuerza!
What is one of your proudest leadership moments during the past year and why? Feel free to share more than one.
Cuando gane la union para las proveedoras de CT y 4 anos de aumento.
Looking ahead to this year, what do you want to be the next step in your development as a leader? How will that step help our movement for economic and racial justice?
Atraer mas lideres a mi local. Reuniones con los politicos y lideres.
Anything else you would like to add?
Estamos muy feliz en todo Connecticut con el paso que hemos logrado las proveedoras de cuidado de ninos y el incentivo de estar unidas a la union del Local 2001.