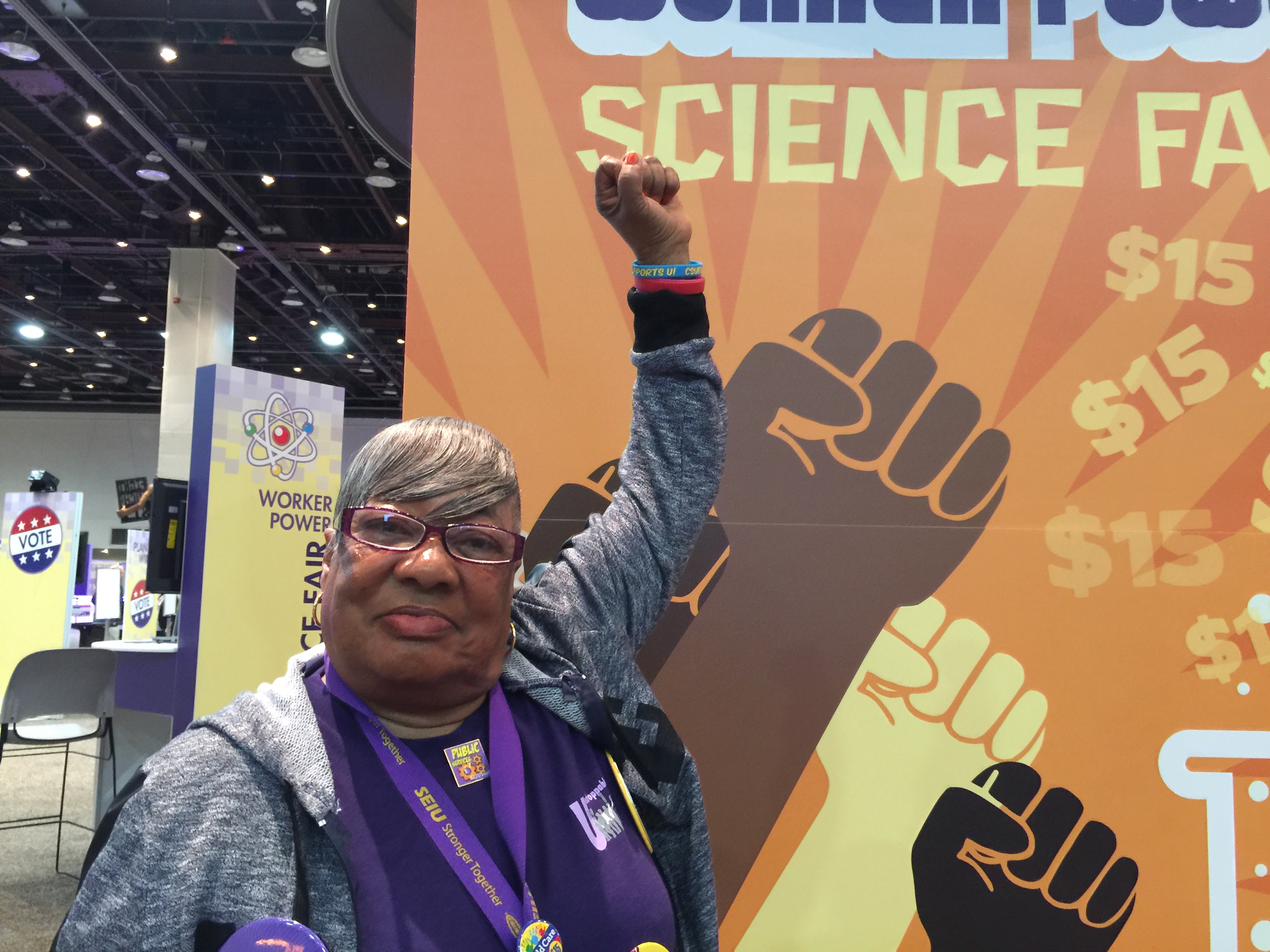 If there were a leadership yearbook, what would your yearbook superlative be and why?
Most likely to shut it down!
What is one of your proudest leadership moments during the past year and why? Feel free to share more than one.
Taking action to stop Governor Rauner budget cuts to homecare and childcare. I led a group of people with disabilities, elderly and people in wheelchairs to shut down the streets of Chicago and Springfield. We also shut down the halls state government.
Looking ahead to this year, what do you want to be the next step in your development as a leader? How will that step help our movement for economic and racial justice?
I want to help win FF15 and get the Illinois budget signed. Get more people involved and to stop Trump.