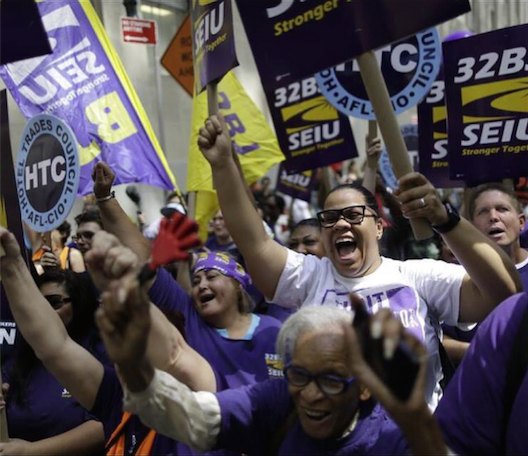 If there were a leadership yearbook, what would your yearbook superlative be and why?
The superlative would be "Ms.High Energy". I walk into any room ready to make things happened. Energy that's contagious. Always ready to take action.
What is one of your proudest leadership moments during the past year and why? Feel free to share more than one.
My proudest moment of leadership would be the Fight For 15 campaign, I connected our local campaign directly to the the fight for 15. I spoke to members in my security division and got them to understand how this affect us in our industry. A lot of our security members don't make $15 by connecting the two campaigns I got members to turn out to support the fight for 15. Security officers would stop me in the streets to talk about the campaign made me happy to see members wanting to talk about about the fight for 15.
Looking ahead to this year, what do you want to be the next step in your development as a leader? How will that step help our movement for economic and racial justice?
I would like to learn to help develop new leaders. Leaders of Leaders !! We need more people to understand that how this affect them and their family.
Anything else you would like to add?
Pictures was send in another email. If you want a video email me.