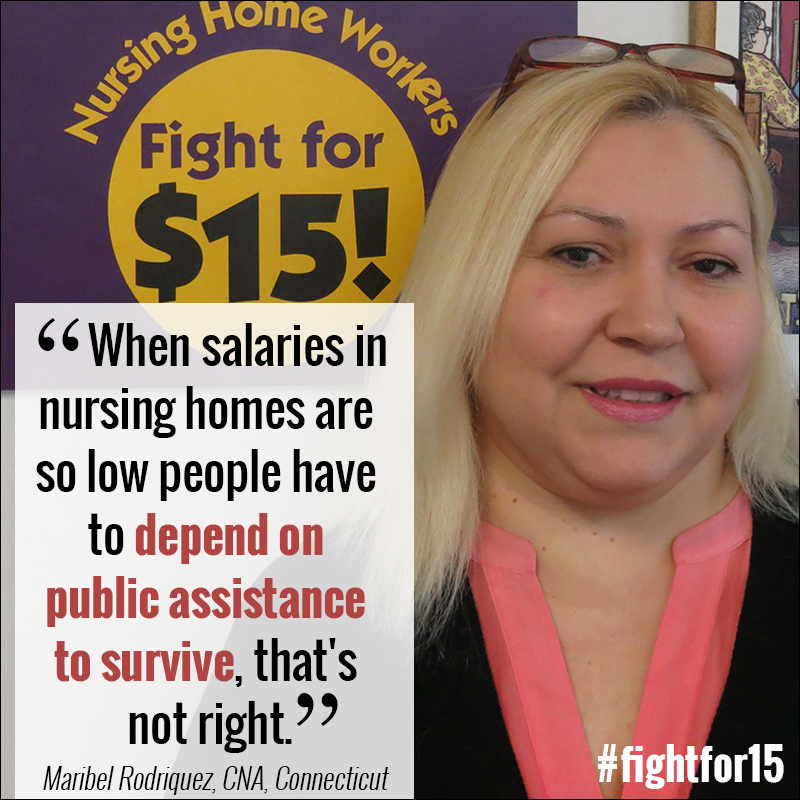 If there were a leadership yearbook, what would your yearbook superlative be and why?
"Team Of Agitators For Fight For 15". I encouraged members to join in the fight for 15 and getting involved in going to our legislators to add money into our nursing home budgets and we won !
What is one of your proudest leadership moments during the past year and why? Feel free to share more than one.
The rally on April 15 to our state capital and seeing so many members fighting for 15 and organizing people to get there!Another one was helping people understand why having a living wage is so important and doesn't matter if you're a McDonald's worker or a nursing home worker a child care worker! We all deserve a living wage !
Looking ahead to this year, what do you want to be the next step in your development as a leader? How will that step help our movement for economic and racial justice?
I want to continue to grow as a leader and figure out how to get involved in our local political system.We need to have living wage jobs to improve our communities.Our political system needs to work not just for the wealthy but for the middle class and working poor ! When we have a good economic system our communities will thrive.Racial justice will work when everyone is treated equally and afforded the same opportunities.We need to continue to make racial justice our cause and bring to the light a corrupt system that has inprisoned people and has kept them in the prison system.This stigma attached to them and not allowing them to apply for jobs has to stop. We have money to keep people inprisoned for years but no money to reform them.Police brutality is another fight we need to continue to shine a light on. The fact that cell phones have shown what happens in reality is not new.We need to make people accountable no matter what! It's not okay to Look away!
Anything else you would like to add?
I'm so proud of being a part of the Fight for 15 and want to continue to improve people's lives any way I can!